Latex Printing Technologies
Overview
Designed with the environment in mind, Latex Printing Technologies offer print service providers a compelling new alternative. Together, Latex Inks and Thermal inkjet Technology provide durable output, sharp, vivid image quality, broad outdoor and indoor application versatility, high-productivity, and a set of technologies that reduce the total impact of printing on the environment. A whole new era of large-format printing started!
Latex Inks are pigmented, water-based inks designed for commercial and industrial printing applications. These new inks use innovative aqueous-dispersed polymer ("Latex") technology to provide print durability and display permanence comparable to solvent inks. The water-based formulation provides clear advantages over solvent inks by reducing the total impact of printing on the environment and facilitating an improved print production environment.
Latex Inks consist of a liquid ink vehicle that carries latex polymer and pigment particles to the surface of the print media. Physical and chemical properties of the ink vehicle are critical both for drop ejection performance and control of ink-media interactions.
High water content gives Latex Inks the high surface tension and low viscosity that are ideal for use in Thermal Inkjet printheads. As the major component of Latex Inks, water offers important benefits to commercial and industrial production environments: it produces no VOCs, requires no special handling, and is non-toxic, non-flammable, and non-combustible.
And, unlike printers using solvent inks, printers using Latex Printing Technologies do not require daily manual maintenance of print heads and service station components. Water alone is not a practical ink vehicle for printing on the wide variety of media used in commercial and industrial applications: co-solvents and additives must be added to obtain the required performance characteristics. The co-solvents in Latex Inks are similar in type and concentration to co-solvents used in water-based Design jet inks, which are used in office-like environments and produce extremely low VOC emissions.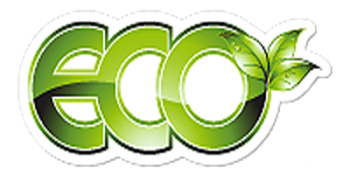 Printing with the environment in mind
We understands that a printing solution with a smaller environmental footprint can create benefits at your printing location and for your customers. We have identified four key benefits for print service providers who move to a printing system that enables printing with the environment in mind:
Lower total cost – due to factors such as fewer infrastructure requirements, faster set-up time, and location flexibility
Improved printing environment – Non-hazardous inks reduce environmental, health, and safety considerations, for example.
New, higher value applications – when quality and performance can be delivered with a solution that reduces the total impact of printing on the environment
Social reputation – opportunity for promotion as an environmentally conscious print service provider
New Latex Printing Technologies offer environmental, health, and safety advantages, relative to solvent-ink technology, that facilitate simpler printer installation and operation on your business premises while providing a breakthrough in meeting the demands of your environmentally conscious customers, all without compromising outdoor durability across arange of substrates.